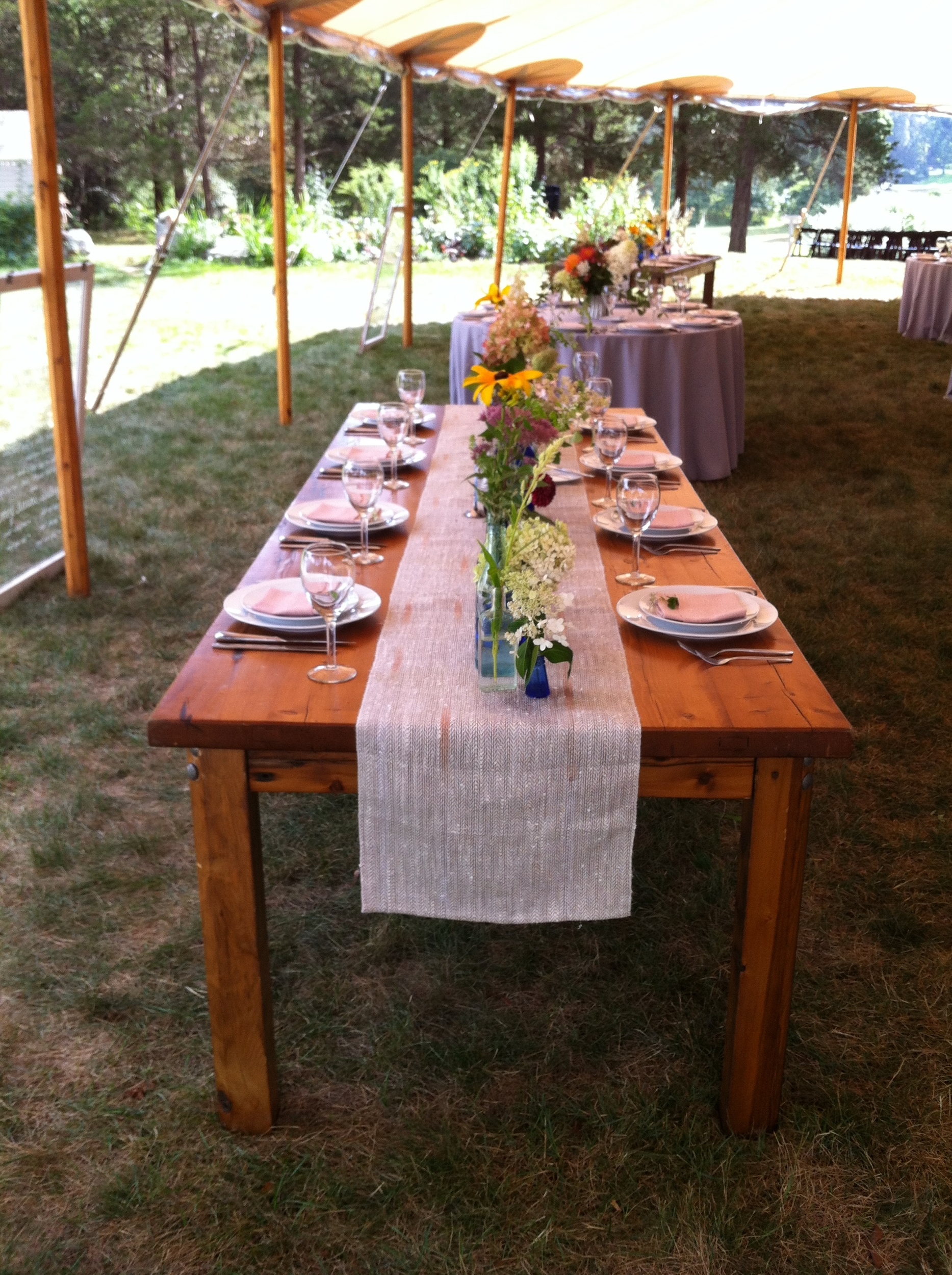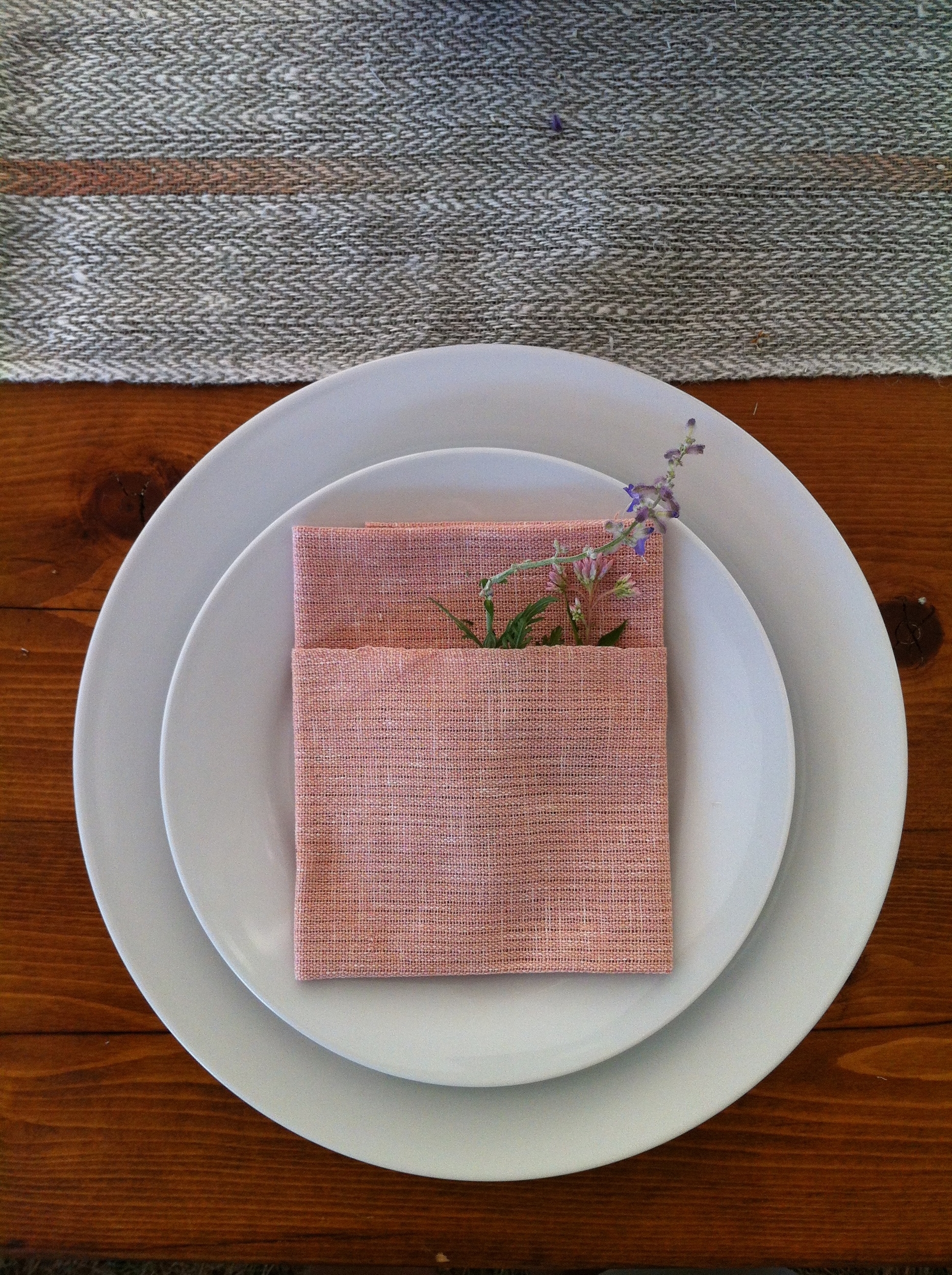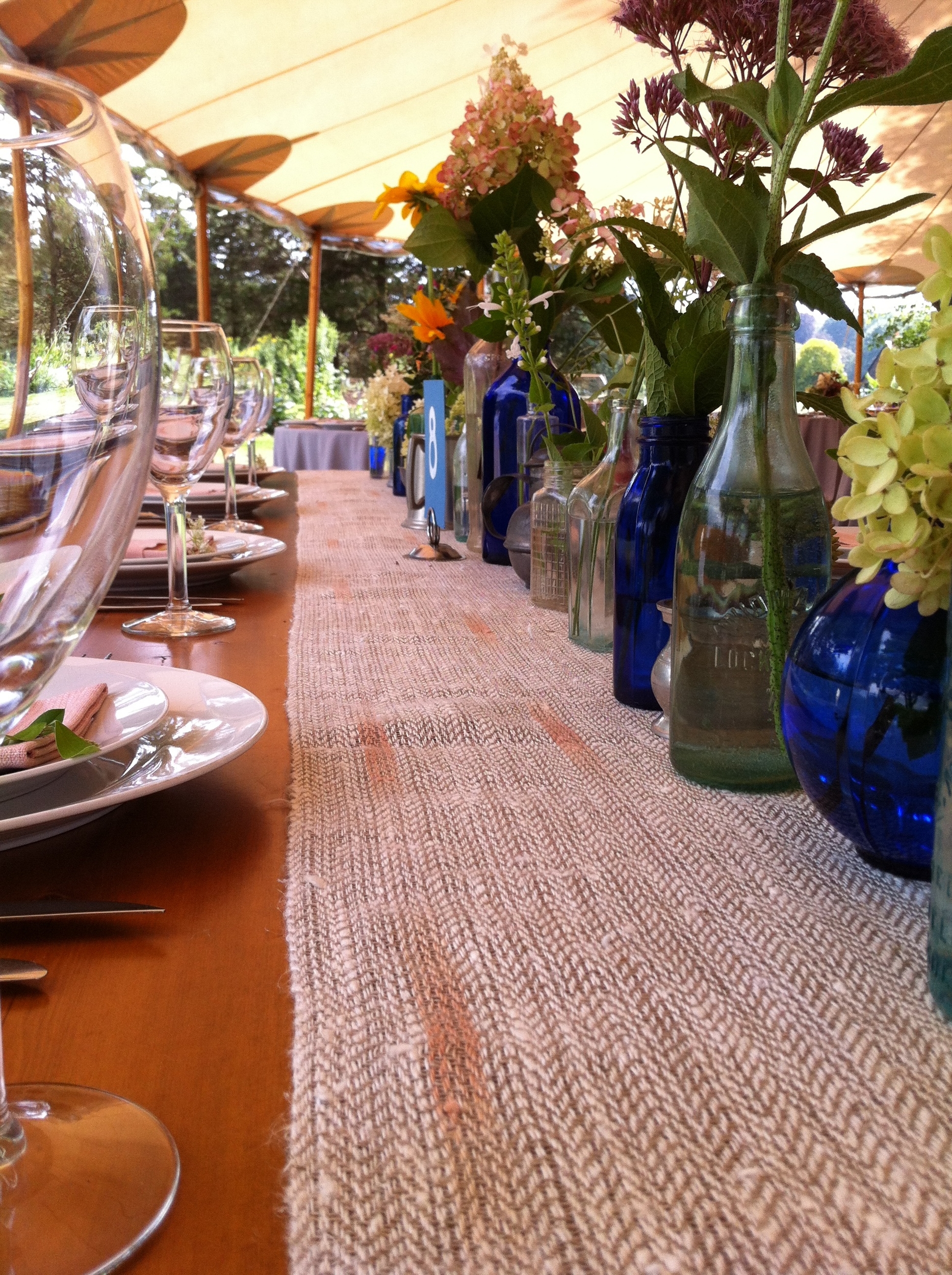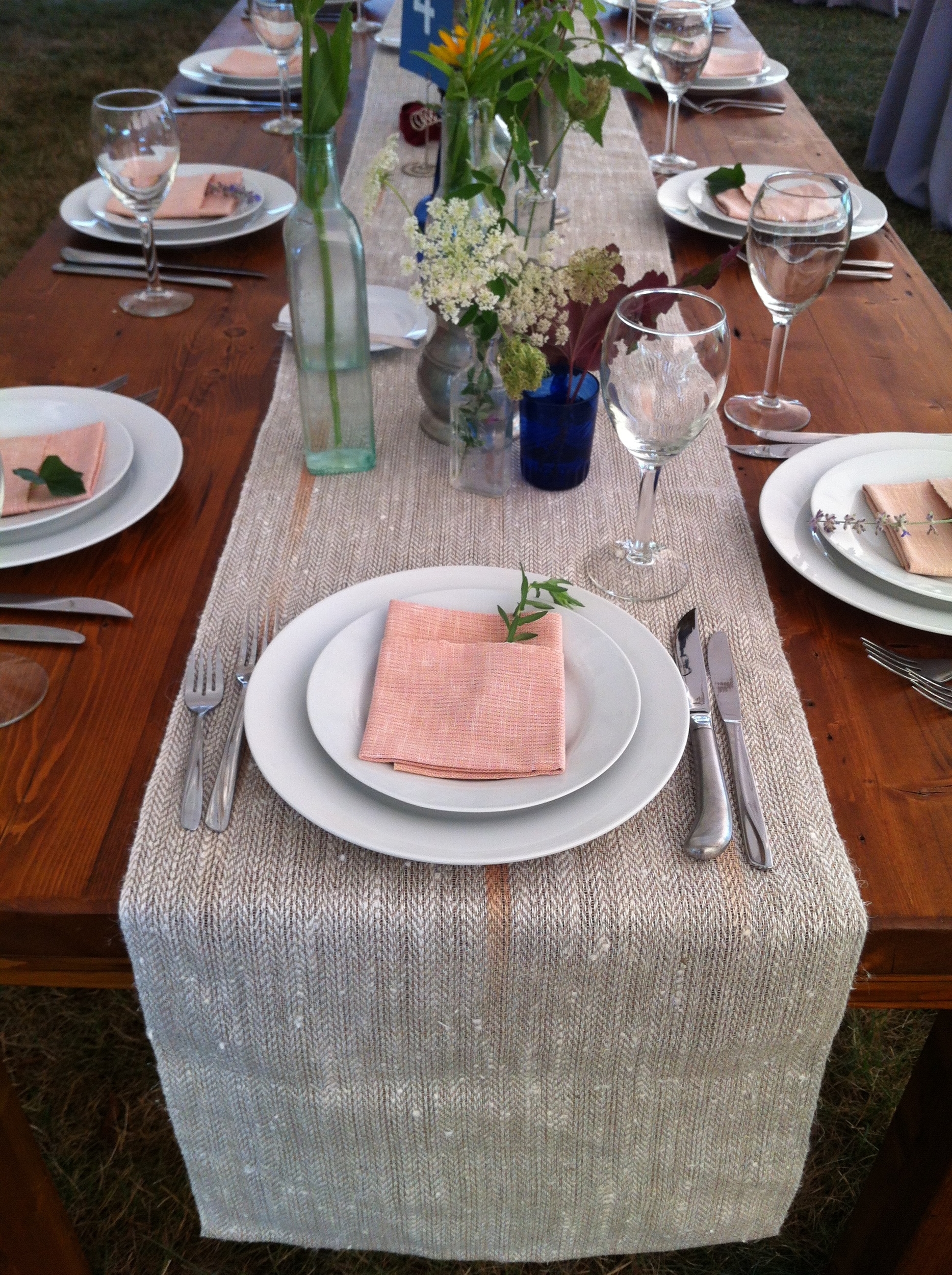 A suite of linen runners and cotton napkins naturally dyed and handwoven for a best friend's August 2015 wedding in Stonington, CT. Flowers and styling by Jackie Greaney.
Each of the seven runners is punctuated with random ikat stripes naturally dyed by hand with an avocado pit dye bath. They are 100% repurposed linen.
The cotton for the 125 napkins was also dyed by hand in an avocado dye bath. They were bound randomly to create white reserved hatching, and woven in a simple tabby weave to highlight that subtle pattern.
August 2015.
Napkins: 32 x 32 cm.
Runners: 38 x 230 cm.